In recent years, BLDC fans have gained immense popularity for their advanced technology, energy efficiency, and smart features. BLDC stands for Brushless DC (direct current), referring to the motor technology used in these fans.
Let's delve into the fascinating world of BLDC fans and explore why they are the preferred choice for modern homes and businesses.
BLDC Technology: Efficiency and Performance:
BLDC fans utilize brushless DC motor technology, which eliminates the need for carbon brushes, resulting in a more efficient and durable motor. The motor operates on a permanent magnet mechanism, ensuring smoother operation, reduced friction, and minimal noise levels. This technology also enables precise control over the fan's speed and airflow, providing enhanced comfort. 
Compared to traditional fans, BLDC fans offer several significant advantages. 
Firstly, they consume significantly less energy, making them highly energy-efficient and cost-effective in the long run. BLDC fans are capable of delivering the same or even greater airflow at a fraction of the power consumption of traditional fans. They consume up to 70% less energy than conventional fans, reducing electricity bills and contributing to a greener environment.
With the growing emphasis on sustainability, BLDC fans are becoming an integral part of eco-friendly homes and smart buildings. They are designed to optimize energy consumption while delivering maximum comfort, aligning with the increasing demand for sustainable and energy-efficient solutions. BLDC fans are known for their exceptional efficiency.
Additionally, BLDC fans are known for their silent operation, ensuring a peaceful environment free from distracting fan noise.
The Smart Fan Experience:
BLDC fans are often referred to as "smart fans" due to their intelligent features and connectivity options. Many BLDC fans come with built-in Wi-Fi or Bluetooth connectivity, enabling seamless integration with smart home systems. Through mobile apps or voice assistants, users can control the fan's speed, direction, and even set schedules or create personalized airflow profiles. This level of control and automation enhances user convenience and comfort, making BLDC fans a desirable choice for modern living spaces.
Popular BLDC Fans in the Market: The market offers a wide range of BLDC fans with varying features and designs. Here are some popular BLDC fans:
Havells Stealth Air Neo BLDC Ceiling Fan: Known for its sleek design, silent operation, and energy efficiency.
2. Havells Stealth Prime BLDC Ceiling Fan: Offers exceptional airflow, silent operation, and energy-saving features.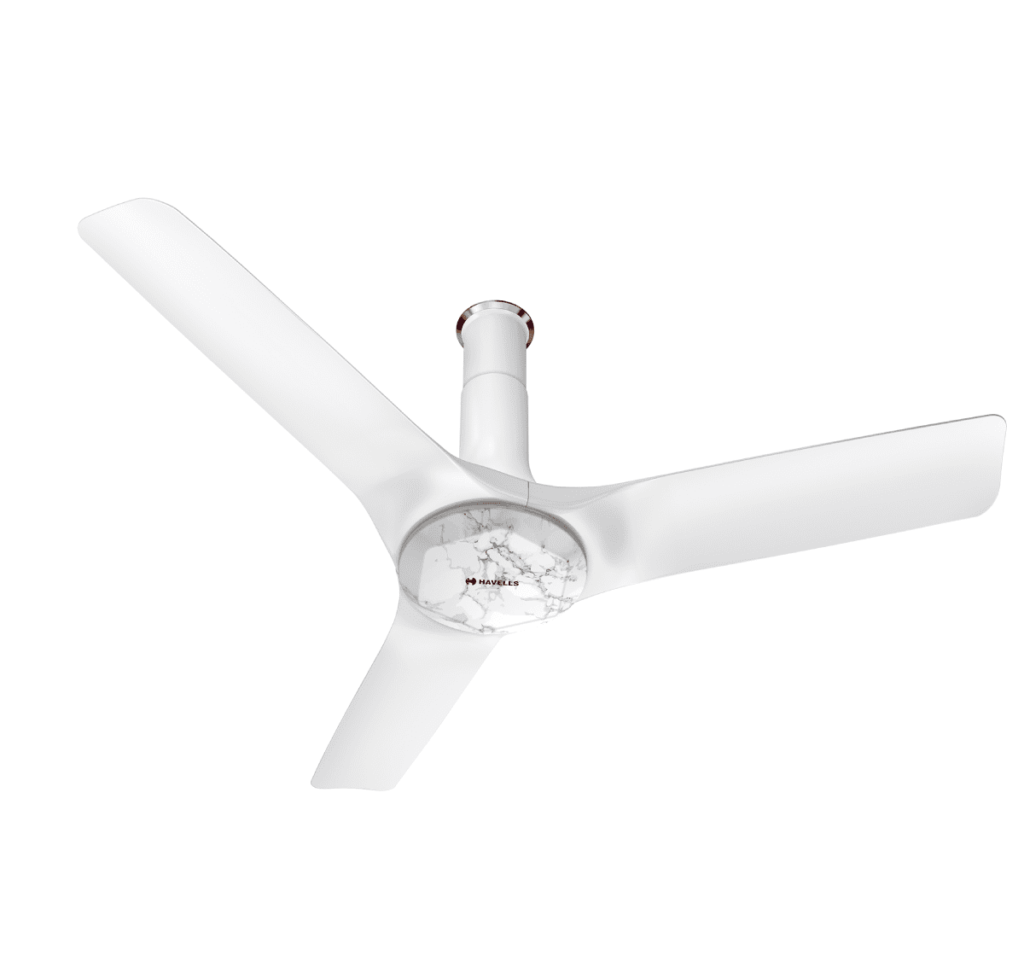 3. Ottomate ceiling fan: Prime connect BLDC smart fan: Combines style, performance, and energy efficiency, ensuring superior comfort.
BLDC fans have revolutionized the ceiling fan industry with their advanced technology, energy efficiency, and smart features. These fans offer exceptional performance, lower energy consumption, silent operation, and enhanced control options. With the rising demand for sustainability and smart living, BLDC fans are leading the way towards a more energy-efficient and comfortable future. Embrace the benefits of BLDC technology and experience the perfect blend of efficiency, innovation, and style with a BLDC fan in your home or workspace.